Phone
(860) 459-8826
Location
16 Bird Street
Torrington, CT 06790
 
Calling Hours
M-Th 9a-6p
F-Sa 10a-6p
Su - closed
karin@karingoodwinphotography.com
One of the most important things you will learn when you are starting the journey of finding a photographer, is knowing the person behind the camera. Never underestimate the importance of connection. What I love most about being a photographer is finding the moments that you wouldn't have photographed on your own. Creating images that tell the story of your life as you live it in this moment. Helping to illustrate the story of you.
My name is Karin and I graduated as a certified professional photographer from the Hallmark Institute of Photography. I live in Connecticut with my husband, our baby Owen, and our two fur-babies Howard and Teddy. We love Disney World and the FoodNetwork. We are pretty fantastic!
Photography is always changing and I love that I continue to learn and shape what I do to fit the people that I work with. I enjoy the challenge of finding locations that fit best with personalities and interest of my clients. I love adventure, travel and placing people in places or locations they would never think to stand in and then watching them fall head over heels in love. I love what I do, it's really that simple.
-Karin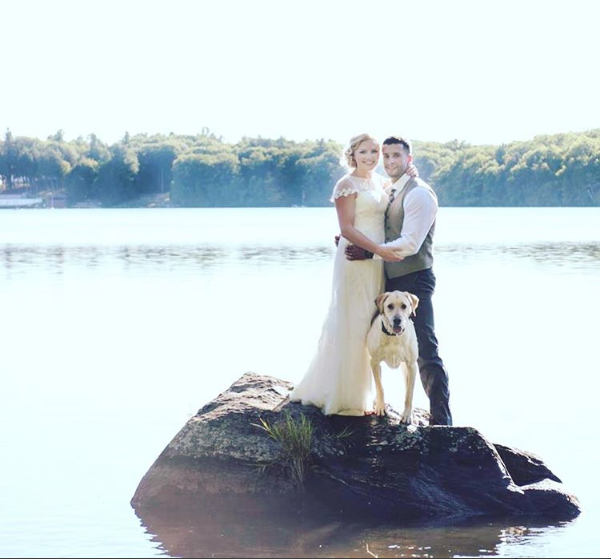 Your wedding day has a lot of moments that can not be recreated. We love that you are considering us to take care of capturing those moments for you and your loved ones! Wedding packages start at $3500.
We look at photography in a more candid lifestyle approach. Working with our clients to find how we can create photographs to best illustrate your life story as you are living it in this moment. Creating images that you can share with your loved ones to show off who you are and not miss the small moments. Whether in studio or on location, we work with you to create the best sessions. Session fee is $150. Take home packages start at $450 with A La Carte items available as well.